St. Petersburg Branding Agency
We do creative that's easy to understand and impossible to ignore.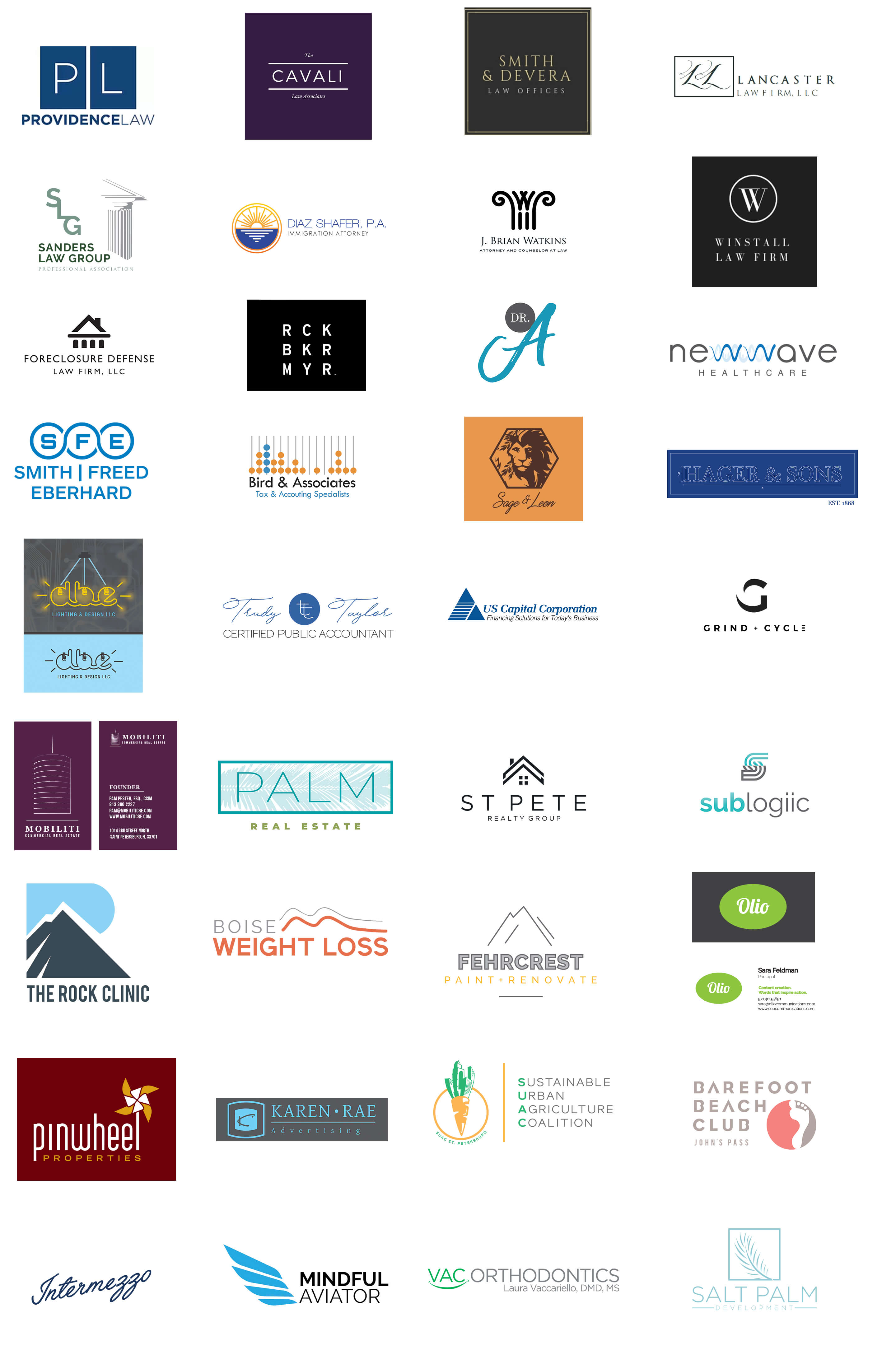 How? Four Steps: Discovery, Market Research, Positioning and Design
1.We have questions. We will ask 'why'. A lot.
Because we want to know. And we won't begin until we know what makes sense for your company and your goals. Yes, we do our homework.
We want to understand your methods and your motives so we can deliver an experience thats better than you thought possible. Whether we are building a brand from the ground up or redesigning an existing brand, we're committed to defining what you want to become and where you want to be.

2. We love what we do. No. Really.
The most rewarding and inspiring part of our job is learning about clients unique and individual businesses. It's personal and it drives our passion for your success.
We work with you to uncover who your market is and how it relates to your brand to develop a strategy for success. We understand that brand strategy is crucial to driving all aspects of your business goals forward.

3. We see possibilities and pioneering.
We really dig creating brands that defy expectations and defeat big competition.
We believe that brand positioning, to be effective, must be relevant and differentiate you from your competition. We will define what makes you different and what works best for your business to impact your market and connect with your audience.

4. We like little things. Details get a bad rap.
We understand that it's the little things- the look, the feel, the tone- those small things comprise your unique identity.
We view every detail as an opportunity to share your companies vision and create a dialogue with your customers. And we believe great design has purpose. At Skyway Media, we're about more than just pretty. Armed with a true understanding of your product, service, customer and brand, our designers will translate these ideas into a meaningful and engaging identity.
We would love too meet you, learn about your business and get a feel for your branding needs.
Lets talk.

"The Skyway Media team worked on a brand new Shopift website redesign for me and they did a great job! Stephanie handled all my requests super quickly and made sure I was happy every step of the way. Great local marketing company to work with. Highly recommended and easy to work with!"
ANJA JAKUPOVIC
OWNER – OPTIX EUROPEAN EYEWEAR