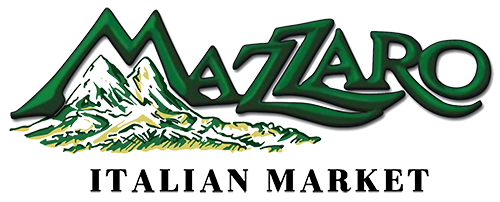 Mazzaro's Italian Market is one of Tampa Bay's most popular attractions, and in 2018-2019 was Voted #1 of 703 Restaurants in St. Petersburg by Trip Advisor. This e-commerce website is the home to 150+ delicious catering products with thousands of product variations.
16,000+ Unique Monthly Website Visitors
Over 3.5 Million Customers Served

Marxent® 3D Cloud is the leading 3D product visualization platform for furniture and kitchen cabinet retailers who want to reuse the same 3D models everywhere. Marxent's clients include Macy's, Ashley's Furniture, Office Depot & American Woodmark Corporation.
This spring, Macy's announced a 60-store VR rollout of Marxent's 3D Room Planner with Virtual Reality, powered by the 3D Cloud™.
Featured on CNBC's Squawk Box
Marxent's Platform Sold the First Kitchen & Piece of Furniture in the History of VR
"Skyway Media has consistently provided fresh ideas and is very responsive. The customer care is fantastic."
SONIA SCHECHTER: CHIEF MARKETING OFFICER AT MARXENT



"
If you are looking for someone to take your digital media to the next level, Skyway Media is company that will make it happen.

"
DON ZURBRICK: PRESIDENT OF TEAMLOGIC IT
ST. PETERSBURG WEBSITE DESIGN, SEO & DIGITAL MARKETING COMPANY
DESIGN
Your branding and website represent your company, your culture, & the quality of your products and services. Let us help separate you from your competition.

BRANDING & LOGO DESIGN
Part of growing your business is building a professional-looking logo and brand! We help ensure that you can establish a significant and differentiated presence in the market that attracts and retains loyal customers.

WEBSITE DESIGN
We approach website design from the users' point of view. Based on conversation, research, and expertise, our goal is to build a cutting-edge website that converts clicks into customers for your business.

GRAPHIC DESIGN
We provide a full range of graphic design services from business card design and brochures, to menus and signage. The only thing we won't design for you is a YellowPage ad. The '90s might be back in, but those aren't.
DEVELOP
Whether you need a website, software, or a mobile app, our team of Full-Stack, in-house developers, will turn your dreams into reality.
WEBSITE DEVELOPMENT
We're experts in content management systems, front, and back-end web development and custom integrations. We focus on technology so you can focus on growing your business.
SOFTWARE DEVELOPMENT
Our team can develop custom software to help automate your tasks & processes to ensure your business can run at peak efficiency.
MOBILE APP DEVELOPMENT
Are you looking to turn your amazing idea into a mobile application? We specialize in both Android & iOS development.
CONTENT DEVELOPMENT
Content is KING…not only for SEO but also for branding and conversions. We create strategy and will develop content for your digital and marketing assets.
MARKET
Customers are looking for you. We help them find your business and buy from you.

SEARCH ENGINE OPTIMIZATION (SEO)
When it comes to Local & Organic SEO, we are among the best. We have been dominating SEO since the days of AskJeeves and AltaVista over 10 years ago. We work with everything from large-national brands, to small local companies that have never had an SEO strategy before. Contact us for a free SEO Audit.

MARKETING AUTOMATION
Marketing automation is software that automates marketing actions such as emails, social media, and other website actions. We can streamline your website and online strategy to run more effectively and efficiently and ensure that your website is converting as many customers as possible.

ONLINE ADS, ADWORDS & PPC
Paid-targeted advertising on search engines and social media outlets like Facebook & Instagram are some of the most efficient and targeted types of advertising available. We will develop an awesome strategy to reach even the most specific of demographics.

IP & ACCOUNT BASED MARKETING
Our IP and Account-Based Marketing (ABM) allows you to deliver ads to customers dynamically. If you want to market to distinct companies or even specific buildings or locations, we can help.

SOCIAL MEDIA STRATEGY
Unfortunately, Social Media is a part of our daily lives, and Kylie Jenner has 129 million more Instagram followers than any of us combined. We can help you create and manage your social media & will create a strategy to turn likes & followers into revenue.

E-MAIL MARKETING
E-mail marketing is a critical element in generating business online. We create a strategy for gathering information from your customers, and then marketing to them with specials, events, and promotions!

3-D VIRTUAL TOURS
We own and utilize a cutting-edge 3D Modeling/Imaging & Virtual Tour Camera that can provide 3D modeling and virtual tours for venues, homes, boats, apartments, hotels, or any location you can imagine. Click here to see our virtual tour portfolio!

PHOTOGRAPHY
Whether you need product photography, food photography, professional company headshots, or location/event photography, we can help. Click here to see our portfolio!

"Skyway Media is a fantastic company and I highly recommend using them for your web development and digital marketing needs. Their team completed our beautiful website and saved us thousands of dollars so we can provide more money to the children battling cancer and their families through our support programs. Thank you so much!"
KRISTEN SEELEY: MARKETING COORDINATOR AT CHILDREN'S CANCER CENTER
COMBINED YEARS OF EXPERIENCE
NUMBER OF PROJECTS OUTSOURCED

"We engaged Skyway Media to build our new site near the start of the year. This was after walking away from a large, well known Detroit-based company that wanted to charge us Fortune-100 prices for what we thought was slow and inattentive work. Thankfully, we were referred to Skyway Media in the nick of time. We absolutely loved working with their team and were very impressed by their "can do" attitude and fairness Skyway brought to our project. You just don't find that much any more. If you want a dynamic company that loves new challenges, and which embodies the work ethic that American businesses used to be famous for, go with Skyway Media. You won't be disappointed."
BRIAN YOUNG: MARKETING DIRECTOR POWER SYSTEMS WEST

"As the Executive Director of a busy, national nonprofit early literacy program — finding a web development and digital marketing partner can be a distracting hassle and an overwhelming challenge. Future Forward is a high-impact tutoring and family engagement intervention, serving children across the country. When we needed to completely overhaul our website and strategy, we were grateful to be referred to Skyway Media. The entire team are wonderful to work with, always making complicated projects look easy, stylish and cutting-edge. They consistently over-perform and deliver results ahead of schedule. We get compliments on our websites and strategy from our partners on a regular basis. I'm proud to have such a great site to showcase our important work, and grateful to work with Skyway. We strongly recommend these talented folks to anyone looking for a high-quality design, development and digital marketing team. They have been and incredible partner in the development of our online presence, and I know they will be an equally important part of your team!"
KATE BAUER-JONES: EXECUTIVE DIRECTOR AT FUTURE FORWARD LITERACY & EDUCATION ANALYTICS